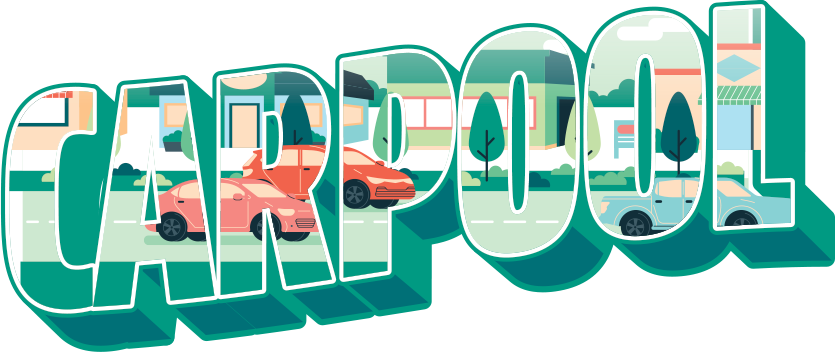 Buddy up for a stress-free commute.
Share the ride, save money and take the stress out of your commute.
What is it?
A carpool consists of two or more people driving together to work in one vehicle. They could be co-workers, neighbors or family members.
Why join a carpool?
Carpooling means more people in a single car, which means fewer cars on the road. What does that lead to? Less pollution.
It also saves you money on gas, reduces car costs (like maintenance and insurance), lessens traffic congestion and saves you time. With fewer cars on the road, everyone can get where they're going faster (while having more fun!).
A fresher option:
More perks…
Sharing a car is a great stress-buster after work and it's a safe mode of commuting.
With one more person in your car, your commute costs can be cut in half. Add a third person, and you're only paying one-third of your driving dollar.
It's flexible: Share the ride one day a week—or more!
Did You Know
The average commute time in Stanislaus County is 30 minutes.

In Stanislaus County, 29% of household income is spent on transportation.

If everyone carpools at least one day a week, traffic on roads will reduce by 20%.

If you carpool at least twice a week, you can help reduce the emission of 1,600 pounds of greenhouse gases by a car each year.